Welcome To aMaximum Construction
aMaximum Deck Installations
Affordable Basement Finishing and Renovations in Toronto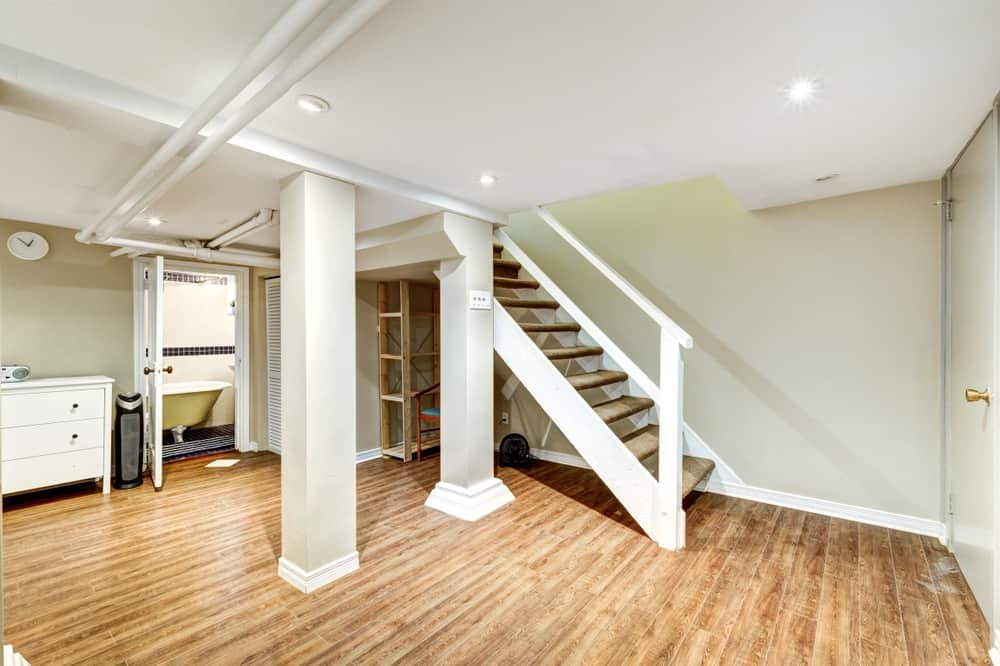 aMaximum Construction is one of the leading basement renovations and finishing experts in Toronto that ensure your project looks beautiful and is finished on time and within budget. If you want to find out how we can provide you with efficient and high-quality basement renovations in Toronto or the GTA, get in touch with us. Our renovation specialist will discuss with you everything you need as far as finishing and renovations of basements are concerned.
Basement renovation is a decent way to improve your home in terms of adding more living and storage space while increasing the value of your home. This is why our renovation specialists and contractors provide expert guidance to execute the project successfully. They draft a detailed floor plan, perform a basement inspection, perform moisture test, select basement drywall, choose your flooring, set your budget, to mention a few.   
While many homes and business owners take the do-it-yourself route when it comes to basement finishing, it is important to consider potential professional challenges. Some of the challenges include insulation, safety concerns, necessary supplies, moisture protection, building codes, and required expertise. If you are looking for professional basement finishing in Toronto, then consider the help of aMaximum Construction. We have a skilled team that has more than ten years of experience and we supply high-quality materials for your basement finishing. 
Basement remodeling projects require professional steps such as checking for moisture, drafting a plan, floor installation, painting, framing, plumbing, and electrical. This is why it makes sense to contact or partner with aMaximum Construction. Our skilled and experienced team has 11 years of experience in dealing with these challenging tasks and delivering high-quality work.     
If you want affordable and high-quality work for all your basement finishing and renovations, get in touch with aMaximum Construction. We are a trusted company with more than ten years of experience. To get in touch with our team or to ask any questions about basement finishing in Toronto and GTA, email us at care@amaximumconstruction.com or give us a call on (437) 999 37 82, and will get back to you as soon as possible.
What Customers Say About Us
Max and Nick did a fantastic job for us! No, they weren't the lowest bid we got, but they were worth every penny. We had a gigantic, two-level deck in very poor condition, and aMaximum Construction did a complete makeover, including replacing the steps between the two levels. And I have nothing but praise for his crew. Max and Nick were there every day and worked their butts off. They rarely took breaks, and they finished the project a lot sooner than I expected, with perfect workmanship. I have recommended aMaximum Construction to all of my neighbours and friends.
I recently used aMaximum Construction for some home repairs and to have a deck built on the exterior of our house. I was overwhelmed with Max(the owner) professionalism. Not only did he provide a quote lower than any one else in the area, he went out and built the entire thing BY HIMSELF in under a week. The attention to detail and craftsmanship is unmatched. Worth every penny and then some. Would recommend to anyone in the area. Great work!
Great experience and we love our completed screen porch. Project completed a week early on budget, but we really appreciated the attention to detail and high quality finishes. Worksite always left neat and safe for kids / pets. Can't recommend highly enough!
Fantastic service and quality workmanship. Very reliable and professional. Couldnt have been any better. I phoned and he said they would come the next day. Next day they came at the time he said he would come, he gave the estimate and started right away that same day! By the next day the side deck was done. The deck looks great. So happy want to get the fence done from them next.
Servicing the following regions:
Step 1
Request Estimate Online or By Phone
Step 3
We Start To Make Your Dream Come True
An average deck can be installed in 1-2 weeks. However, a more complex and fully customised deck can take 4 to 6 weeks.
Unlike other companies, we never use stock deck designs. Our every deck is custom designed that resembles your style and desires. You can also choose from a variety of designs ready with us including different shapes and patterns and unique lighting for evenings.
Every customer has their own desires and needs and how they want their deck to look like. Cost of the deck also depends on shape, design, square footage and other factors. On average, the price for the deck falls between $5000 to $200000 and depending on your budget.