If you have installed a patio, a path, or a driveway, then you are probably thinking about the surfacing option that is best for you. There are a lot of great reasons to consider interlock installation services in Toronto as they come in a range of styles, shapes, sizes, and colors and their durability adds extra value to your property. This is why at aMaximum Construction we offer affordable and reliable interlock installation services in Toronto. With this option becoming very popular, it can be easy to repair, install, and replace and will add curb value to your property.
Continuing on the subject, in this blog, we take a look at the benefit of interlocking pavers in Toronto.
Long-Lasting Solution
As interlocking pavers are of high-quality stone or concrete, they can even last more than 40 years with the help of less maintenance. Interlock pavers can even be installed as driveways and last a long time, this is because they are not easily affected by heavy loads. This is why homeowners should consider working with us to ensure correct interlock installation for your concrete or stone pavers should need a few future repairs. This is we will offer an extended warranty on interlocking paver installations.
Handle Freezes and Thaws
Since the interlocking installation process is a mortar-less, flexible base, interlock pavers can withstand freeze-thaw climates by shifting with the ground, meaning they are not susceptible to cracks.
Cracks can be unsightly and treacherous leading to an increased need for replacements and having higher overall costs. Interlocking pavers have an advantage compared to traditional pavers as there is no mortar or filling to become cracked.
An Eco-Friendly Solution
By opting for interlocking installation services, pavers such as limestone and travertine are renewable resources, this means that considering this option is an eco-friendly solution and also they are great-looking, affordable, and good for the environment!
Many Styling Options
Whether you are considering traditional or contemporary style, formal or informal, interlocking pavers come in a wide range of any color, shape, size, or style imaginable. Any style interlock paver you opt for will create a wonderful paved area that can look different and unique.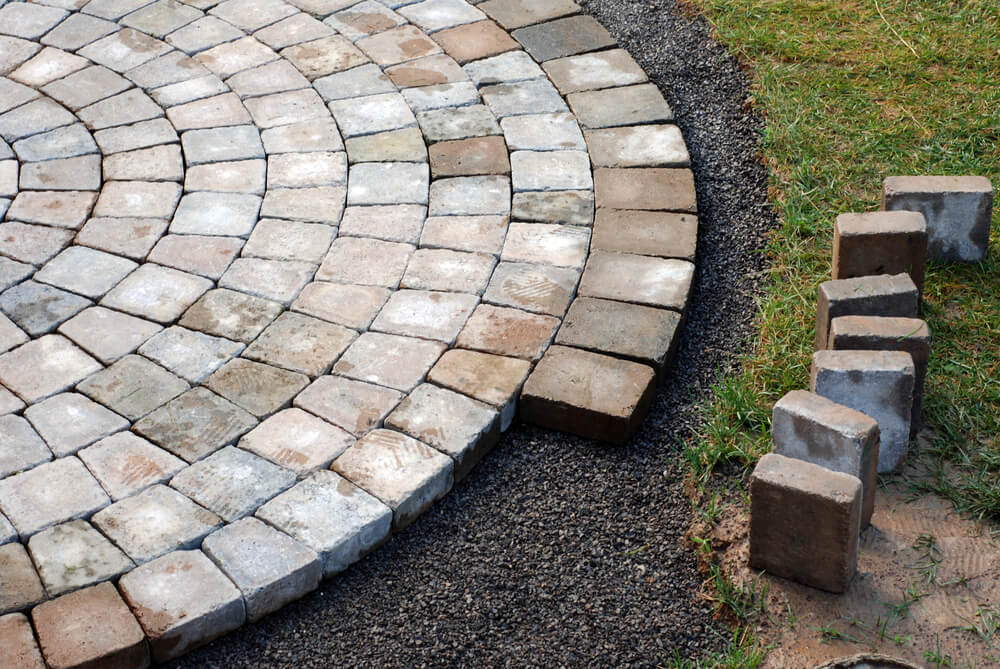 Easy to Repair
Another benefit of interlock installation is that it is easy to repair when it comes to issues such as stains, unevenness, or chips. Our professional and experienced contractors can get the affected paver removed rather than getting the slab fixed, this comes at an affordable rate. These professional contractors also help to do most repairs and we also have them covered by a warranty, and clients do not have to worry about labor costs.
If you want an interlocking contractor in Toronto, contact the team at aMaximum Construction today. We offer reliable interlock installation services in Toronto and we can even get you started with a free quote.