Welcome To aMaximum Construction
Interior Renovation in Toronto and GTA
Affordable Interior Renovation and Remodeling in Toronto and GTA
Interior Renovation and Remodeling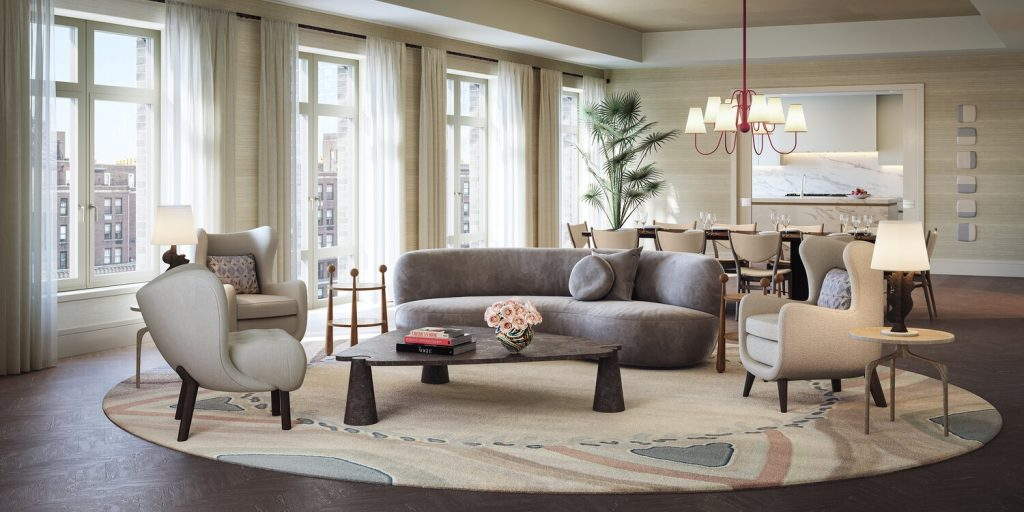 INTERIOR RENOVATION IN TORONTO AND GTA
We collaborate with Association Board Members, Property Managers, Committee Members, and Homeowners during the renovation process to ensure that the newly renovated common areas reflect your style and vision. Our comprehensive approach covers every aspect of your remodel down to the smallest detail, from flooring and window coverings to paint colors and baseboards, lighting and ceiling decorations, life safety systems, and even furniture and custom woodwork.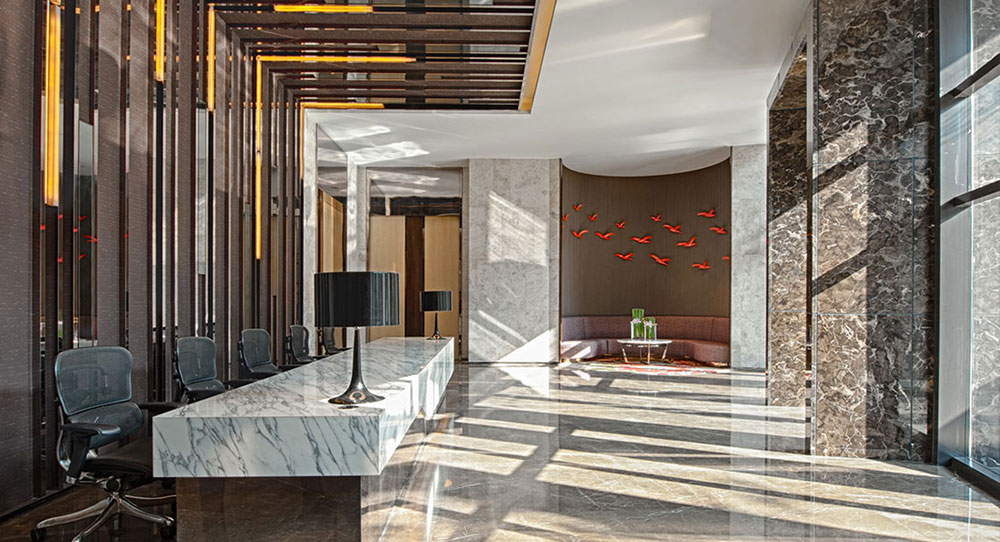 We Create Exceptional Living Spaces
You, your home, and the World recognize the importance of a beautiful home, and the role it plays in our happiness and well-being, which is why we work tirelessly to achieve the highest standards.
Many of Toronto and the GTA's leading developers trust aMaximum Construction when it comes to interior building repairs and home renovations.
Whether you're looking to refurbish one or two rooms, or need to completely renovate your property, our extensive experience in refurbishing homes means we can design, build and manage the entire process to help you create a better version of your renovation project.
We are able to undertake your project from start to finish, as we employ a full-time staff of skilled tradesmen including carpenters, joiners, plumbers, tilers, electricians, and decorators.
Every homeowner desires a functional and beautiful home interior, but that does not mean every interior lives up to this goal. If your home is not providing the space, function, or aesthetic you need and want, living in your home can become a hassle.
We understand how frustrating it is when you can't enjoy your own home. That's why our team of interior design contractors is dedicated to providing solutions to the issues you have with your home so we can give you an immaculate home renovation that fits both your lifestyle and your budget.
We collaborate with Association Board Members, Property Managers, Committee Members, and Homeowners during the renovation process to ensure that the newly renovated common areas reflect your style and vision. Our comprehensive approach covers every aspect of your remodel down to the smallest detail, from flooring and window coverings to paint colors and baseboards, lighting and ceiling decorations, life safety systems, and even furniture and custom woodwork.
INTERIOR RENOVATION & REMODEL PERMITS
We also offer a comprehensive permit service, including architectural and structural designs, community approvals, development approvals, fire department approvals, and building department permits.
With your vision and our expertise, you can be sure that your home renovation and bathroom renovation will capture your heart.
INTERIOR RENOVATION & REMODEL BUDGETS
One of the most significant advantages of interior remodeling is that money that would have been spent on sticks, bricks, and landscaping can now be used to improve the inside amenities to which you have grown used. Each renovation project is meticulously described and created within the financial objective due to the collaboration between the design team and our production professionals.
It is our goal to facilitate your board's work. The design experts at aMaximum Construction take care of the permitting process and provide round-the-clock supervision of the renovation projects site, so you don't have to. They will help you choose, install, and complete the renovation projects to your satisfaction, giving your building a new look.
Our interior remodeling services add value to your home while increasing the quality of your lifestyle. We offer a lifetime workmanship warranty on all of our interior remodeling services, giving you industry-leading peace of mind that we stand behind the work we do for all of our clients.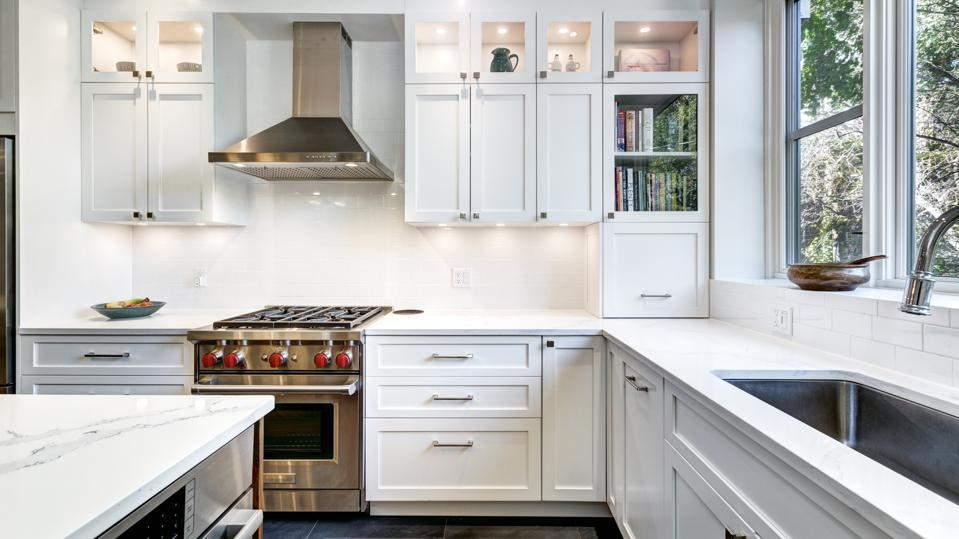 WHAT MAKES AMAXIMUM CONSTRUCTION THE BEST CHOICE FOR YOUR NEXT INTERIOR RENOVATION?
Building the custom home of your dreams is a team effort, and aMaximum Construction's expert construction project managers and design specialists are there every step of the way to ensure that the design and construction process runs smoothly and efficiently, all while maintaining the distinctive character of your association's common areas and enhancing their aesthetic and financial value for years to come. We bring the best minds in home renovation services and help our customers create a modern designer living experience. We provide, kitchen renovation, exterior painting and decorating services, domestic flooring and decorative designs in wood and laminate, Doors & windows and improve or adjust your bathroom to your needs.
A HIGHER STANDARD OF CONSTRUCTION
We design it, we build it. Through sketches, drawings, photos, and samples, we'll help you visualize your project before the work begins. We get excited about our projects and strive for perfection. For us, honesty is the only policy and we strive to complete all projects with integrity, not just with our clients, but also with our suppliers and contractors. With hundreds of successful projects under our belt, we are one of the most trusted remodeling companies in Toronto GTA. We provide a high level of listening and care for every homeowner. We want to understand your concerns and provide you with solutions so that you can love your home again. Unlike competitors, we only install premium and durable products. Through the years, we have built great relationships and trust with our vendors, and this partnership is passed on to the homeowner.
Why Choose Us For Your Interior Renovation?
Found a cheaper price? Tell us and we are happy to match it
We assign a dedicated project manager to keep your build running smoothly
High-Quality Deliverables
We always aim for the highest quality to exceed our customer's expectations. We are an accredited construction company. We have a team of skilled professionals who are dedicated to providing our clients with quality construction services.
A fast seamless planning, design, and construction process with no hidden surprises in the end
Years Of Combined Experience
Customers have confidence in our knowledge, expertise, and word-of-mouth referrals supported by over decades of combined experience
Always exceeding customers' expectations and supporting them in every step of the process has made us an admired company supported by their testimonials.
Faster Project Completions
Our contractors never get stuck on a design issue, having to wait for an outsourced design team to respond to inquiries. With our design/construction teams working toward the same goal, issues can be resolved smoothly and easily, keeping a project on track.
We always price responsibly, we know how frustrating it is when something has been overlooked in the quote, just so a contractor can get the job.
Interior Renovation Accommodated for Your Needs
We are happy to take on projects at any stage. Whether you're just starting out and need someone to bring your idea to life, or you've got an architect and drawings but just need someone to build it properly, we will adapt to your needs, not the other way around.
We make it our priority to help you spot potential pitfalls before we even start on site, meaning you get a realistic quote and your project is delivered to the highest quality, on time, in budget with minimal stress!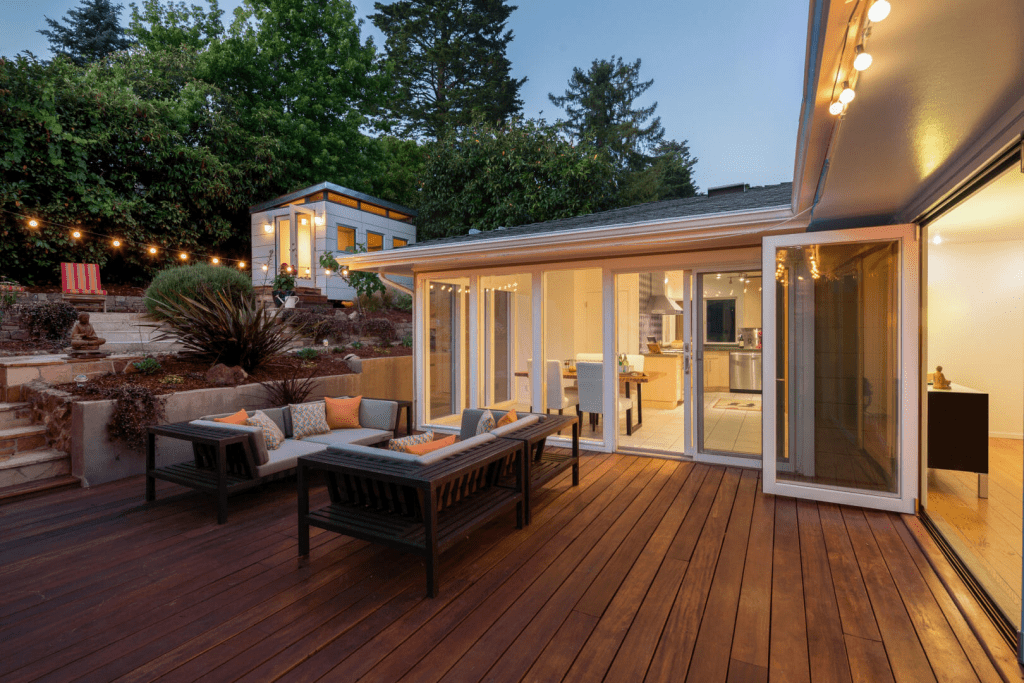 GET IN TOUCH WITH US FOR INTERIOR RENOVATION
Contact aMaximum Construction if you want reasonable prices and good quality for your interior renovation and remodel projects. With almost a decade under our belt, you may put your faith in our organization. If you have any inquiries or would like to schedule a consultation for interior renovation and remodeling in Toronto and the GTA, don't hesitate to contact us at care@amaximumconstruction.com or 437-999-3782.
Why Choose Us for Your Interior Renovation
Our Recent Interior Renovation Projects
What Our Clients Say About Our Interior Renovation
I had a main floor home renovation completed by AmaximumConstrustion and renovation, landscaping company in Richmond Hill. This renovation consisted of a main floor transformation which required the demolition, removal and changing of the old wooden floors, as had drywall, electricity, plumbing, kitchen, tiles, painting all rooms. Overall I'm extremely happy with the results. All of the team were very friendly and professional. What I appreciated most was that the project was done within a reasonable timeframe, there was work going on fairly consistently, and they were great at communicating and responding to questions. My home feels and looks like a new home and so I'm highly recommend Max and his team.
They did asphalt for the ends of my driveway. The work was high quality and quick. The price was better than anybody else! Will definitely come back for future projects.
mohamed ghoneim
2022-10-06
Max and his team are great to work with. Very professional and clean. They took down all my fencing and replaced with new including new poles. Took away my old wood deck and installed new interlocking stone patio (18ftx16ft). All the time Max was easy to reach and communication was open all the time. If you are looking for quality work at fair price this is a company to call. Remember you get what you paid for so don't let price be the reason for your decision, Max's prices were very fair and the work they did with no stress….they are amazing.
A section of my wrap around deck staircase sank and I had aMaximum Construction came out to have a look. They provided a reasonable price and did an excellent quality job to rebuild the foundation of the landing and deck stair. He provided update on the progress, and responds quickly to any questions or concerns. Max and his team are very professional, will not rush through the job and cleanup all the scraps after the job. I'm very happy with their work and will definite have them work on my future projects.
Amazing team - great quality, professional and always in contact. Max and his team did a great job and we will definitely use them for our next backyard project. Thank you!
Vladimir Selitser
2022-06-22
Was a real pleasure to hire this company for an interlock and porch finishing. Complete satisfaction by the work and professionalism. Starting from providing an accurate quote, through the very useful advises and ending with very quality work that was completed in promised time. Will highly recommend!
I cannot describe in words how professional these guys are! Everything was done on time the management is so organized staff so friendly. Highly recommended!
Very professional, quick to respond and good quality. Will be working with them again in the future. Very satisfied!
Very friendly, hardworking professionals! They have provided detailed explanation of the problem, several ways to resolve it with price estimates. The work was done very quickly. Great company, I would not hesitate to recommend them!
Other Services We Specialize in:
We Provide Interior Renovation in the following regions:
Our Work Process for Interior Renovation
An average deck can be installed in 1-2 weeks. However, a more complex and fully customised deck can take 4 to 6 weeks.
Unlike other companies, we never use stock deck designs. Our every deck is custom designed that resembles your style and desires. You can also choose from a variety of designs ready with us including different shapes and patterns and unique lighting for evenings.
Every customer has their own desires and needs and how they want their deck to look like. Cost of the deck also depends on shape, design, square footage and other factors. On average, the price for the deck falls between $5000 to $200000 and depending on your budget.