Welcome To aMaximum Construction
aMaximum Basement Renovation
Affordable Basement Renovation and Finishing in Toronto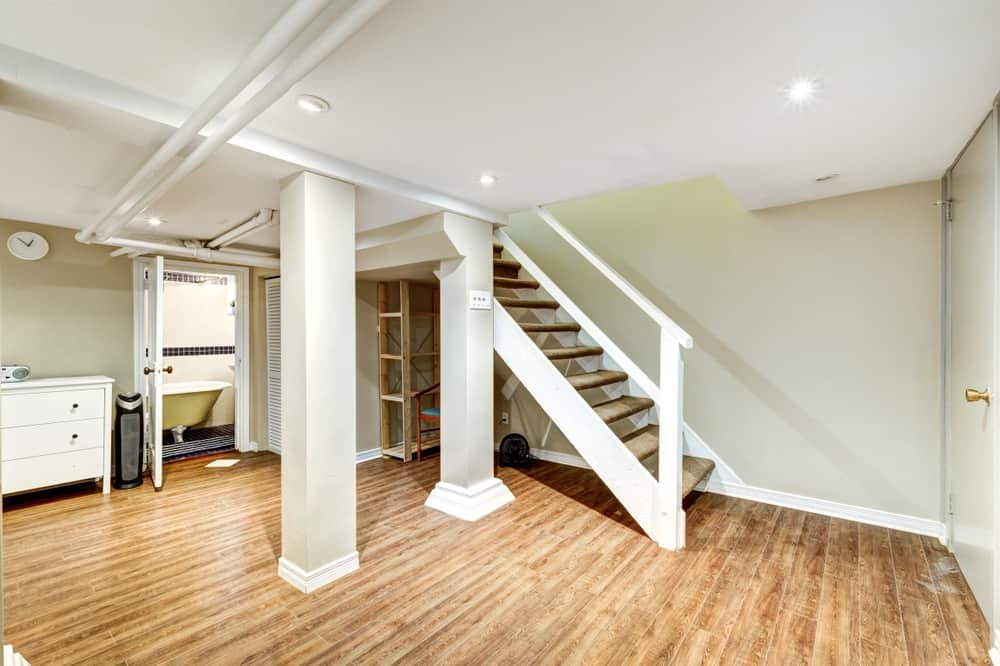 Masterful Basement Renovations and Repair Services in Toronto & GTA by aMaximum Construction
Embark on a journey of transformation with aMaximum Construction, Toronto's premier destination for comprehensive basement renovations and expert repair services. We are committed to reinventing your basement into a beautifully functional space that resonates with your personal style and meets all your needs. Our seasoned professionals deliver unparalleled service, ensuring that every project we undertake is a testament to our dedication to excellence.
Unrivaled Renovation Expertise for Your Home
The journey to an exquisite basement makeover begins with our team of Toronto basement renovation specialists. They possess a wealth of knowledge and experience, offering tailored solutions that encompass everything from minor repairs to major overhauls. Learn more about why homeowners consistently choose us for their renovation needs by visiting our Why Choose Us page.
Crafting Functional and Aesthetic Basements in the GTA
Our approach to basement finishing in the GTA is rooted in creating spaces that are as functional as they are aesthetic. We tackle every challenge, from comprehensive repairs to the intricacies of basement remodeling, ensuring that your basement is not only visually appealing but also structurally sound and built to last. Stay informed about the latest trends and insights in basement design on our aMaximum Deck Builder Blog.
Top-Notch Basement Finishing with a Focus on Quality
When it comes to basement finishing and repair, quality materials, and a keen eye for detail are paramount. At aMaximum Construction, we pride ourselves on using only the best resources, ensuring that every aspect of your basement, from waterproofing to the final touches of paint, is executed to the highest standard. For those interested in broader home renovations, we invite you to explore our comprehensive interior renovation services in Toronto.
Comprehensive Repair and Refinishing Services
Our basement refinishing services extend beyond the surface, addressing the heart of your home's structure. We offer a full spectrum of repair services to fortify your basement against the common issues homeowners face, such as moisture damage, foundational repairs, and insulation upgrades. For those smaller repair tasks or if you're in need of a skilled handyman, our trusted local handyman services are a click away.
Your Basement Renovation and Repair Partner in Toronto
aMaximum Construction is not just a name; it's a promise of maximum quality, reliability, and customer satisfaction for your basement renovation in Toronto. We are a full-service firm, offering extensive repair services, creative remodeling solutions, and state-of-the-art finishing techniques that bring your basement dreams to life. Whether you're considering a stylish upgrade or essential repairs, we're here to guide you every step of the way.
Whether you're considering a stylish upgrade or essential repairs, we're here to guide you every step of the way. Our commitment to superior craftsmanship and attention to detail ensures that every home renovation project is managed with the utmost precision, from the initial design to the final walkthrough. We understand that a basement renovation is not just about improving a space—it's about enhancing your lifestyle and the value of your property.
Seamless Project Management for Stress-Free Renovations
At aMaximum Construction, our project management process is designed to provide you with a stress-free experience. We coordinate every aspect of your basement renovation, from scheduling and materials delivery to subcontractor management and quality control. Our goal is to make the renovation journey as seamless and enjoyable as possible, ensuring that every detail aligns with your vision and our high standards.
Tailored Designs to Reflect Your Personal Style
Your basement should be a reflection of your personal style and functional needs. Our design team works closely with you to tailor every element of your basement remodel to your preferences. Whether you're aiming for a modern entertainment area, a cozy family space, or a multifunctional room that adapts to your changing needs, we craft designs that merge aesthetic appeal with practicality.
Advanced Repair Techniques for Long-Lasting Durability
Understanding that repairs are vital for the longevity and safety of your basement, our experts employ advanced techniques and the highest quality materials. We address critical aspects such as moisture control, insulation, structural integrity, and energy efficiency. By choosing aMaximum Construction, you're investing in basement repairs that stand the test of time, giving you peace of mind and lasting comfort.
Elevating Your Property with Value-Adding Renovations
A meticulously finished basement not only provides additional living space but also significantly increases the resale value of your home. Our specialists are adept at identifying and implementing features that add the most value, whether it's through creating an additional bedroom, installing a custom bar, or incorporating smart home technology. Let us elevate your property's marketability with our expert basement renovation services.
Comprehensive Support Beyond Completion
Our dedication to your satisfaction extends beyond the completion of your renovation project. We offer comprehensive aftercare support to address any concerns you may have once the work is done. From maintenance tips to warranty information, we ensure you have all the resources to enjoy your newly renovated space to the fullest.
Ready to take the first step in transforming your basement? Contact aMaximum Construction today to discuss your renovation goals and how we can turn them into reality. Visit us at Why Choose Us to understand more about our commitment to quality and customer satisfaction, or get inspired by our past projects and expert insights on our aMaximum Deck Builder Blog. We look forward to making your basement renovation experience exceptional.
For personalized advice, detailed service information, or to initiate your basement renovation and repair project, connect with us today at care@amaximumconstruction.com or give us a call at 437-999-3782. Our team at aMaximum Construction is ready to elevate your basement to the pinnacle of comfort and design.
Other Renovation Services We Specialize in:
We offer basement renovation services in the following areas: