Welcome To aMaximum Construction
aMaximum Basement Renovation
Affordable Basement Renovation and Finishing in Toronto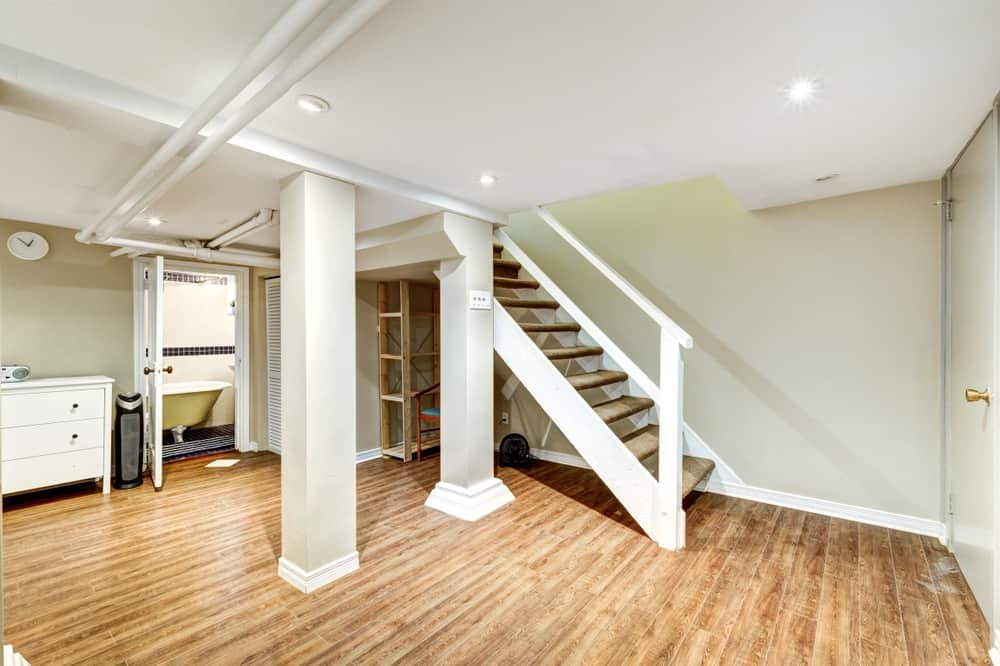 Basement Renovation in Toronto and GTA
aMaximum Construction is one of the leading basement renovations and finishing experts in Toronto that ensure your project looks beautiful and is finished on time and within budget. If you want to find out how we can provide you with efficient and high-quality basement renovations in Toronto or the GTA, get in touch with us. Our renovation specialist will discuss with you everything you need as far as finishing and renovations of basements are concerned.
Basement renovation is a decent way to improve your home in terms of adding more living and storage space while increasing the value of your home. This is why our renovation specialists and contractors provide expert guidance to execute the project successfully. They draft a detailed floor plan, perform a basement inspection, perform moisture test, select basement drywall, choose your flooring, set your budget, to mention a few.   
While many homes and business owners take the do-it-yourself route when it comes to basement finishing, it is important to consider potential professional challenges. Some of the challenges include insulation, safety concerns, necessary supplies, moisture protection, building codes, and required expertise. If you are looking for professional basement finishing in Toronto, then consider the help of aMaximum Construction. We have a skilled team that has more than ten years of experience and we supply high-quality materials for your basement finishing. 
Are you looking to update your basement? At aMaximum Construction, we offer comprehensive basement refinishing solutions for homeowners in Toronto and GTA. From adding square footage to providing an inviting games room or home theater setup, our team of professionals will work with you to create the basement of your dreams. With a free quote available, there's no reason not to take the next step in transforming your basement into the home feature you've always desired. Contact us today and let us make basement refurbishment a reality!
Basement remodeling projects require professional steps such as checking for moisture, drafting a plan, floor installation, painting, framing, plumbing, and electrical. This is why it makes sense to contact or partner with aMaximum Construction. Our skilled and experienced team has 11 years of experience in dealing with these challenging tasks and delivering high-quality work.     
If you want affordable and high-quality work for all your basement finishing and renovations, get in touch with aMaximum Construction. We are a trusted company with more than ten years of experience. To get in touch with our team or to ask any questions about basement finishing in Toronto and GTA, email us at care@amaximumconstruction.com or give us a call on 437-999-3782, and will get back to you as soon as possible.
What Our Clients Say About Us
I had a main floor home renovation completed by AmaximumConstrustion and renovation, landscaping company in Richmond Hill. This renovation consisted of a main floor transformation which required the demolition, removal and changing of the old wooden floors, as had drywall, electricity, plumbing, kitchen, tiles, painting all rooms. Overall I'm extremely happy with the results. All of the team were very friendly and professional. What I appreciated most was that the project was done within a reasonable timeframe, there was work going on fairly consistently, and they were great at communicating and responding to questions. My home feels and looks like a new home and so I'm highly recommend Max and his team.
They did asphalt for the ends of my driveway. The work was high quality and quick. The price was better than anybody else! Will definitely come back for future projects.
mohamed ghoneim
2022-10-06
Max and his team are great to work with. Very professional and clean. They took down all my fencing and replaced with new including new poles. Took away my old wood deck and installed new interlocking stone patio (18ftx16ft). All the time Max was easy to reach and communication was open all the time. If you are looking for quality work at fair price this is a company to call. Remember you get what you paid for so don't let price be the reason for your decision, Max's prices were very fair and the work they did with no stress….they are amazing.
A section of my wrap around deck staircase sank and I had aMaximum Construction came out to have a look. They provided a reasonable price and did an excellent quality job to rebuild the foundation of the landing and deck stair. He provided update on the progress, and responds quickly to any questions or concerns. Max and his team are very professional, will not rush through the job and cleanup all the scraps after the job. I'm very happy with their work and will definite have them work on my future projects.
Amazing team - great quality, professional and always in contact. Max and his team did a great job and we will definitely use them for our next backyard project. Thank you!
Vladimir Selitser
2022-06-22
Was a real pleasure to hire this company for an interlock and porch finishing. Complete satisfaction by the work and professionalism. Starting from providing an accurate quote, through the very useful advises and ending with very quality work that was completed in promised time. Will highly recommend!
I cannot describe in words how professional these guys are! Everything was done on time the management is so organized staff so friendly. Highly recommended!
Very professional, quick to respond and good quality. Will be working with them again in the future. Very satisfied!
Very friendly, hardworking professionals! They have provided detailed explanation of the problem, several ways to resolve it with price estimates. The work was done very quickly. Great company, I would not hesitate to recommend them!
Other Renovation Services We Specialize in:
We offer basement renovation services in the following areas: